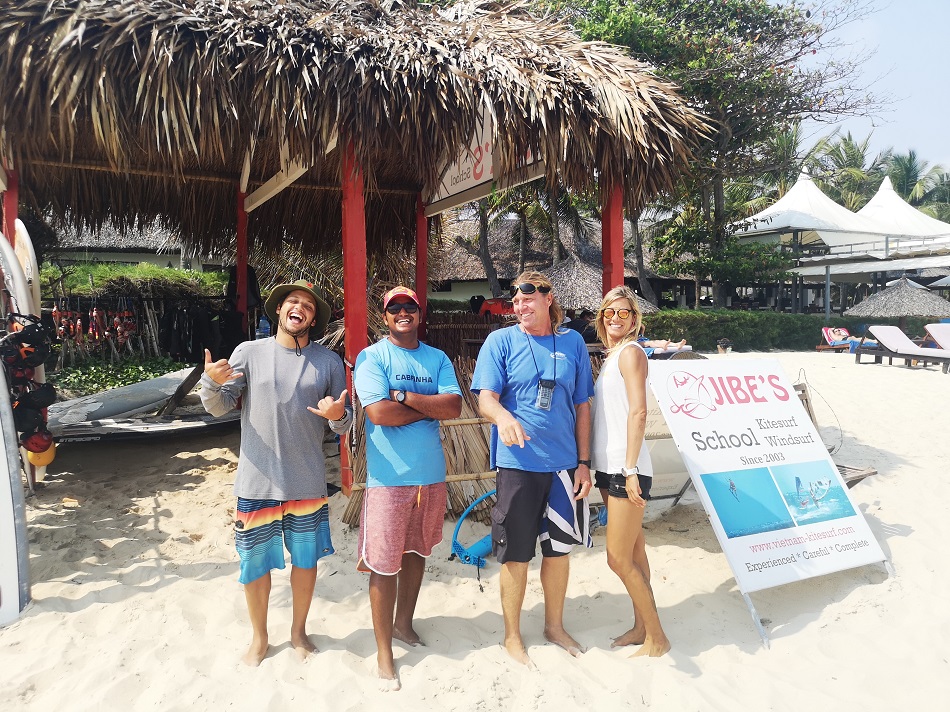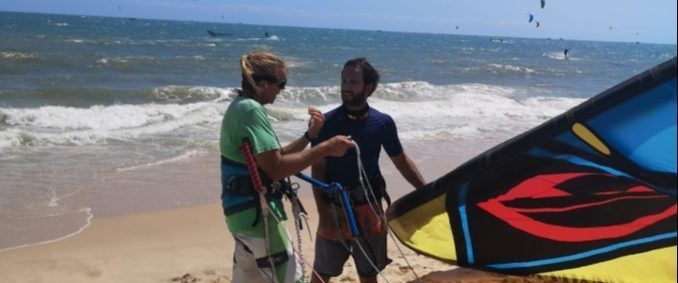 Jibe's is the most experienced kitesurf school in Viet Nam.
We've been working on finding the best ways to teach kitesurfing for 15 years. Our focus has always been on two things: using your lesson time effectively, and teaching a deeper understanding of how to use the kite and keep its power safely under control. We've learned from the thousands of students that have passed through our school; this has allowed us to fine-tune our procedures because we want you to get the most efficient and safe progress as you learn to kitesurf.
Kitesurfing is great fun, and the power that a kite produces can be tremendous. There's no substitute for high safety standards, instructor experience and careful procedures throughout the learning process. And, we've found that over the long run, spending the time to learn the best practices at the early stages will not only keep you (and the people around you) safer, but end up saving you huge amounts of time and effort later.
Jibe's experienced kitesurf instructors use a careful and detailed lesson plan, which we continually update and improve so we can maintain the highest lesson and safety standards in our school. Our consistent, methodical, and practical approach to learning to kitesurf yields the best results. Come by to talk with us, or join in and audit a kite lesson at no charge– you'll see the difference.
A word from our Chief Instructor